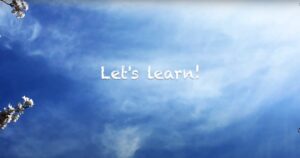 Here is  Japanese learning tune(Hiragana/Katakana song)  called "AIUEO"-AIUEO NO UTA-.
Sings by Yoko Hallelujah, Guitar plays by Osamu Yano who is amazing guitarist and composer.
This tune is very simple and easy, also beautiful acoustic song. And it is very good for learning Japanese.
The main guitar plays Osamu Yano from London, also he is working in Japan recently and works very well.
We had worked on this tune long time ago, and Yoko plays the tune at some stages and busking in London, Tokyo and  Some stages and school places of Italy.
Finally re-recorded AIUEO song, and just put simple video below.
Please check them out folks.
Hope you like it!
Big thanks to my friends Osamu Yano and Alessandro Vanara.
Special Big thanks to Jun N.-san and Ryota H.-san.
Performing for concert-in Tokyo Japan, thanks to Gypsy-pot Jun-san.
---
「AIUEO ~あいうえおのうた~」は、日本語の「あ」から「ん」までを歌ったシンプルなアコースティック・オリジナルソングです。
英国&日本で活躍の名ギタリストOsamu Yano氏の協力により、セッションを重ねてロンドンで誕生。
その後、ライブやイベントで長く歌ってきた曲ですが、改めてレコーディング&リマスターしました。
平凡であたたかみのあるコージーな日常を淡々と描き、老若男女かかわらずゆったりした気持ちで聴ける曲です。
クラシックやジャズ演奏家としても活躍するOsamu氏が奏でるメインギターのサウンドにもご注目頂けたらと思います!
文字通り「あいうえお」を歌った曲ですが、「あ」「い」「う」「え」「お」の言葉を一風違った形でフォーカスし、日常の物語を描いた歌詞となっていますので、ぜひ聞いてみてください。
ご視聴ありがとうございます。
---
AIUEO ~あいうえおのうた~
Featured by, Big thanks to Osamu Yano-san!
---
AIUEO ~あいうえおのうた~ Yoko Hallelujah(ヨーコハレルヤ/ハレルヤ洋子) 



Special Thanks :Osamu Yano(矢野修) 






Credit- (AIUEO NO UTA) 

By, 





Vocal : Yoko Hallelujah 





Guitars (Main&Mute) :

Osamu Yano Guitars (Backing) : 

Yoko Hallelujah 





Backing Vocals : 

Yoko Hallelujah 





Lyrics written by Osamu Yano/Yoko Hallelujah 





Music written by Osamu Yano 





Arrangement by Osamu Yano, Yoko Hallelujah for Backing vo. 





Engineers : Ryota Hayashi 





Mastered and Special thanks to Alessandro Vanara
 


Special thanks for manage : Jun N.[Agent/Music Producer]



Art works and Videos by Oyabin 





Total produced by Hymns Project ©HYMNS RECORDS All Rights Reserved.




Osamu Yano is also works at UK library contents, and made some tracks with Yoko Hallelujah too.
He've been lots works in UK on lots type of music genre, and collaborations. And recently started works in Japan too.
Here is one of played/covered below.
Thanks,
英国のライブラリー上でも、Osamu Yanoさんと複数ご一緒させて頂いております。
AIUEOや広告音楽など、私自身がOsamuさんとご一緒したトラック例はポップ系のサウンドになりますが、Osamu氏のメインフィールドはクラシック(及びジャズ)で、ソロギタリスト、作曲家としても長いキャリアを持っておられます。
また、過去にはロックバンドのギタリストとしても活躍されてるほかコラボレーションも多数で、様々なジャンルでその実力を発揮されています。
いずれも、私がこのページでご紹介している楽曲とはガラリと違ったスタイルです。
どのジャンルの演奏も本当に素晴らしいので、機会がございましたらぜひOsamuさんのソロワークスを視聴してみてくださいね!
Some of his covered – with AJ Lweis
©︎ https://www.youtube.com/@AJLewis
【Original Credits】 "Rock with You" (1979) | Original Singer : Michael Jackson |Songwriter : Rod Temperton |Producer : Quincy Jones